On April 1, 2017, Bend Tooling Inc. celebrates its 30th anniversary of making tooling for the rotary-draw tube-bending industry.
The Tube & Pipe Technology Group of the Society of Manufacturing Engineers has officially linked to the Bend Tooling Encyclopedia™ as the best resource on the Internet for rotary-draw tube-bending information.
Requests for Quotation
For price and delivery of our rotary-draw tube-bending products, including complete sets of tools, mandrel tooling and wiper tooling, please submit an online request.
Get A Quote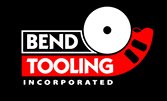 1009 Ottawa Avenue, N.W. Grand Rapids, Michigan 49503 U.S.A.
Toll-Free US & Canada:
1-800-284-8823
Phone Worldwide:
1-616-454-9965
Fax: 1-616-454-9958
Email: info@bendtooling.com
We Accept